Hello Gorgeous! RED Event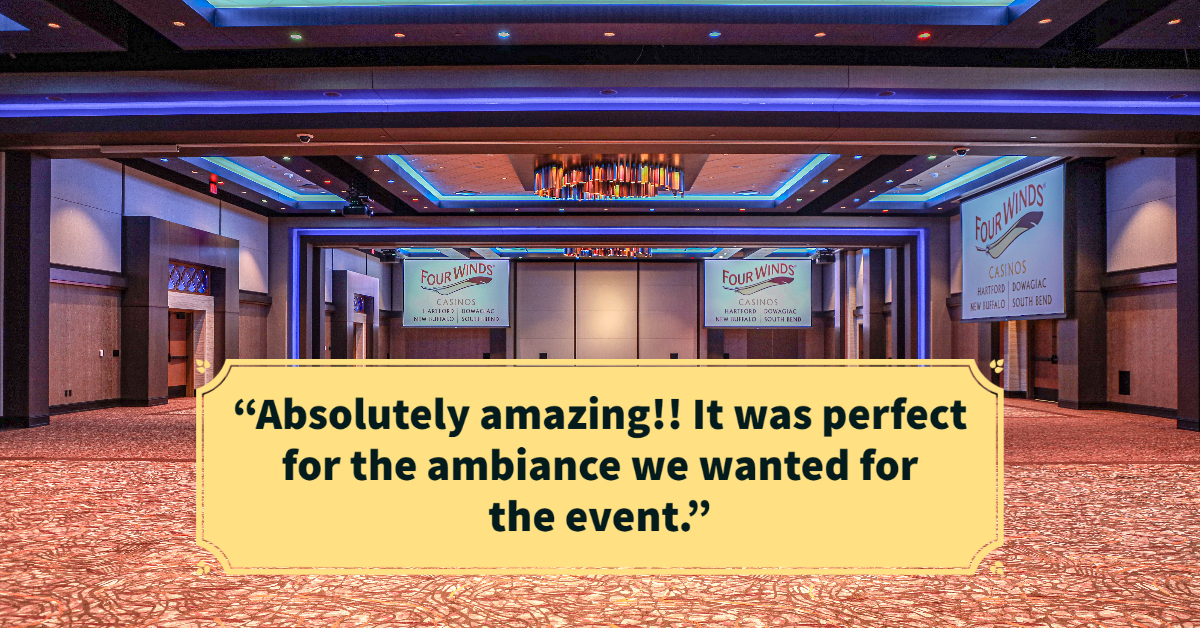 It is always great when recommendations turn into amazing experiences! Hello Gorgeous! checked out Ribbon Town Conference and Event Center on the recommendation of a friend. After visiting our South Bend event center, the Hello Gorgeous! team thought the space was:
"Absolutely amazing!! It was perfect for the ambiance we wanted for the event."
Hello Gorgeous! is dedicated to "restoring the beauty that cancer steals by coaching & training women with cancer to help them smile when they look in the mirror". Their goals are to strengthen confidence, empower individuals, help in self-acceptance and more. The 1st annual RED EVENT was held at Ribbon Town Conference and Event Center at Four Winds South Bend on April 22, 2023. Why was Hello Gorgeous! so excited about the venue's ambiance? Because this special event was for those women that have heard, "You have cancer." This unique event gave participants the ability to come together and restore, empower, and dazzle.
How did Four Winds Casino and the Ribbon Town Conference and Event Center team help make this happen?
Customizable Space – Technology – Teamwork – Dining
Customizable Space
Ribbon Town Conference and Event Center was transformed into a large reception room with 10 smaller breakout session rooms allowing each facet of the day to have a dedicated space.
Technology
Lights, camera, action. The AV team was excited to help with the stage lighting for a runway show as well as to ensure all the breakout sessions had the proper presentation technology.
"The technology was over the top!!! Kelly and his team were amazing!!! They went above and beyond for me and I hugged them after the event. It was amazing."
Teamwork
The Four Winds Casino Sales Team is all hands-on deck. From showing you the space to anything an event needs during the planning and day-of happenings.
"The planning committee did an excellent job with the venue. It is something that South Bend will benefit from for years to come. Richelle is a superstar. She was incredible and truly made the dream that I had for this event come true. She was amazing from Day 1. Thank you."
 Dinning
Even the best events can be diminished with lackluster food and beverage options, so our team is proud to offer the best of both for every event!
"We had lunch served! Our participants gave the food a 10 on all our surveys!"
When all these things come together simultaneously it is easy to focus on the fun and importance of the day. Karen of Hello Gorgeous! said the most memorable part of the vent was:
"The smiles on the faces of the women with cancer at our event. This day was incredible, and Four Winds Casino and its staff made that possible."
Thank you to Karen and the Hello Gorgeous! Team for allowing us to be the venue for the RED EVENT. For more information on Ribbon Town Conference and Event Center at Four Winds South Bend or Silver Creek Event Center at Four Winds New Buffalo, please reach out to our sales team!