HARD ROCK CAFE — LIVE ENTERTAINMENT
Southwest Michigan's only Hard Rock Cafe® is the place to meet friends, hear great live music, and kick back with your favorite beverage. Take a tour of our extensive memorabilia collection from the greatest musicians and rock stars in history.
Hard Rock Cafe Four Winds is located adjacent the gaming floor at Four Winds New Buffalo and has a unique, high-energy atmosphere. Stop by the Rock Shop® for t-shirts and collectible pins. You can proudly show your support for a cause or simply sport a cool vintage design. The Rock Shop offers fine quality t-shirts in hot styles designed by cool artists. Want more than just a rock t-shirt? Truly dedicated Hard Rock fans can collect pins that display their rock personalities.
UPCOMING EVENTS
AT HARD ROCK CAFE FOUR WINDS
LFC (Libido Funk Circus) has been relentlessly entertaining a wide range of audiences since it's inception in 1996. Capable of performing hundreds of dance & rock songs, spanning from the 60's through today, LFC has quite literally turned into a human jukebox. From the hits of the good ole' Motown days to the bass-thumping beats of today's dance music; from the always danceable Disco grooves to the new wave rock of the 80's... LFC has it "covered".
97Nine (ninety-seven nine) is the premier classic rock cover band in the Midwest. 97Nine plays classic arena rock like no other band can play, with that infectious energy and passion you grew up loving so much. We dare you not to pump your fist.
Feel the thrill of the original Chicago Dueling Pianos! It's a piano duo, a night of comedy, top forty hits, oldies, dance tunes, and novelty songs all in one show. 
PS Dump Your Boyfriend (aka Pfreak Show) knocks the socks, shoes, pants and halter-tops off Midwest club goers with a multimedia show of psychedelic rock, spaced-out funk, hardcore rock, freestyle disco rap and everything else under the sun up to, and including the proverbial kitchen sink.
Join us for a fun night of painting! This event's theme is Winter Walk. Save your seat today by visiting the Wine and Canvas South Bend Website.
BUY TICKETS
The name says it all. Karaoke with a LIVE BAND. Combining the silly fun of karaoke with the energy of a live rock band. Rock Band Karaoke allows anyone to fulfill their rock and roll fantasy. Singing is only half the fun! Watching others performing their unique renditions of rock's greatest songs also contribute to the hilarity. Some singers really belt out the tunes, while others make up for a lack of singing ability with rowdy stage presence. Either way, the irony and humor work on many levels as the band rocks out the songs true to the original recording. Band members can also contribute as back up vocalists and help out with forgotten lyrics. Rock Band Karaoke provides scrolling lyrics for every song on the list. There are tons of songs to choose from providing something for everyone.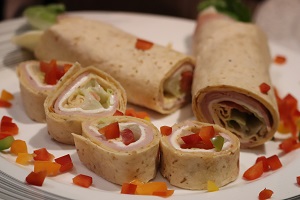 Poison'd Crue is an 80's Hair Cover Band that covers the best of Poison, Motley Crue, Bon Jovi, AC/DC, plus many more!
With a fresh crunchy, modern, pop-rock energy, HIFI Superstar has established themselves as a notable presence among Chicago's musical skyline.
BLAMMO is a sure crowd-pleaser, bringing something new to every show. Whether at your night club or on your wedding day—no matter what your celebration—for over six years this Miller-sponsored, fantastic four-piece has energetically performed a wide variety of everyone's favorite popular songs, from the 1960s through today, for a wide variety of audiences. BLAMMO dresses for the occasion and brings a youthful high-energy stage show, along with the professionalism and experience of a seasoned band to your event and much more.
Ultrafab is the area's hottest new dance and party band, playing your favorite dance tunes from Stevie Wonder, to Lady Gaga, to Avicci, to Luke Bryan, to Pitbull.
Join us for a fun night of painting! This event's theme is Lake Michigan Winter. Save your seat today by visiting the Wine and Canvas South Bend Website.