Four Winds Casinos
September 19th @ 10:05 AM in
Gaming
At Four Winds Casinos, we occasionally receive requests from guests about learning how to play table games. We understand that it can be intimidating to walk up to a table with seasoned players and try to learn a new game, so we're going to teach you how to play "Let it Ride!"
Read More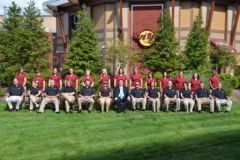 Four Winds Casino Completed the ALS Ice Bucket Challenge
September 4th @ 9:27 AM
 Four Winds Casinos accepted the ALS Ice Bucket Challenge from Firekeepers Casino. The challenge was completed on...
Grilled Prawns and Lemon Berre Blan (Lemon Butter Sauce)
August 26th @ 9:48 AM
Here is a fresh, seafood appetizer idea for your summer events.  ...
Success on the Green! 2014 Four Winds Invisitational
August 14th @ 7:24 AM
The 2014 Four Winds® Invitational started with the 5K/Fitness Walk on June 15, 2014. Close to 150 participants, of all...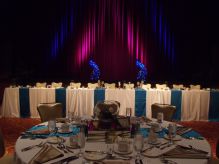 Mother of the Bride Testimonial: Silver Creek Event Center
August 7th @ 10:07 AM
Congratulations to Anneliese and Nate on their recent marriage! This lovely couple had a beautiful wedding at Silver...